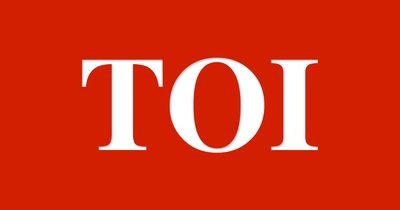 NEW DELHI: Less than a year after walking out of jail after serving more than nine years in prison for his part in a teacher recruitment scam, a Delhi court on Friday sent former Haryana CM OP Chautala back to prison for four years in a disproportionate assets case, report Usha Das & Ajay Sura.
The court said in light of the facts, the maxim "power corrupts; absolute power corrupts absolutely" can be applied to this case. After pronouncing the order, it directed that Chautala be taken into custody.
Chautala was released on custody parole last year in the former case in which he had been sentenced to 10 years in 2013. Chautala, his son Ajay Chautala, and 53 others, including IAS officer Sanjiv Kumar, were convicted and sentenced in connection with the illegal recruitment of 3,206 junior basic teachers in 2000.
Court fines Chautala 50 lakh, asks IO to seize 4 properties of ex-CM
Special judge Vikas Dhull said OP Chautala being a public servant, that is, chief minister of Haryana between 1993 and 2005, instead of working honestly in public interest, had in fact, worked to promote his self interest, i.e. by acquiring assets for himself by abusing his official positions to the tune of 103% of his known sources of income and the value of disproportionate assets so acquired is Rs 2,81,18,451, report Usha Das & Ajay Sura.
The court fined Chautala Rs 50 lakh, part of which shall be given to CBI. It also directed the investigating officer to confiscate four properties of Chautala.
The court observed that in the present case, out of the total disproportionate assets of Rs 2.8 crores, assets worth almost Rs 2.5 crore had been dealt with by confiscating Chautala's four properties and only the balance DA was required to be considered in fixing the fine amount. The judge clarified that out of the said fine, Rs 5 lakh shall be given to the CBI to defray the expenses incurred in the prosecution/probe. In the event of default in payment of the fine, the convict will have to undergo simple imprisonment of six months.
The court, however, deducted around 16 months from the sentence, noting that Chautala had undergone periodic incarceration from 2016 to 2019 pending trial in the case. It said considering the age of the convict, disability and ailments from which he suffers, it was not inclined to accept CBI's plea for maximum punishment.
FOLLOW US ON SOCIAL MEDIA
FacebookTwitterInstagramKOO APPYOUTUBE