Aemilius Cupero News: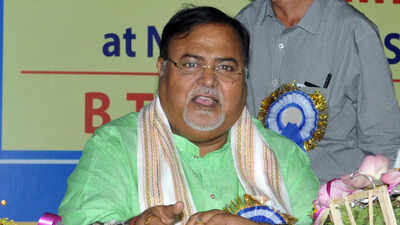 Former Bengal education minister Partha Chatterjee
KOLKATA: Former Bengal education minister Partha Chatterjee went to the CBI headquarters at Nizam Palace here on Wednesday and was interrogated for more than three and a half hours on alleged irregularities in school teacher appointments, which occurred during his watch.
Earlier in the day, Justice Abhijit Gangopadhyay of the Calcutta high court, hearing one of the several petitions alleging irregular appointments of Group D staff in state-aided schools, directed Chatterjee to appear before CBI by 6pm. Chatterjee arrived at 5.45pm and re-emerged at 9.31pm.
Justice Gangopadhyay, commenting that the muddle over school appointments was a "huge scam" running into over Rs 500 crore, had said the agency should take Chatterjee in custody if he didn't cooperate. "The huge scam calls for a CBI inquiry and custodial interrogation of the accused," the court observed. "Government jobs are not for sale. Partha Chatterjee's name has come up time and again. He should give up his ministerial post for the sake of the probe." Chatterjee currently holds the industry and parliamentary affairs portfolios.
It noted documents related to 350 irregular appointments were with the court. Chatterjee moved the division bench against the single-bench order, but the bench of Justices Harish Tandon and Rabindranath Samanta declined to hear his petition on grounds that it wasn't affirmed by designated legal authorities required for admission of the petition.
FOLLOW US ON SOCIAL MEDIA
FacebookTwitterInstagramKOO APPYOUTUBE