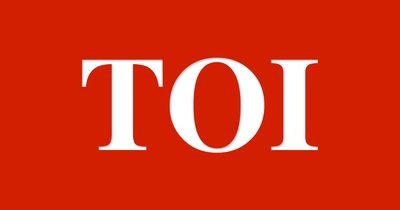 NEW DELHI: The Union education ministry has advised parents, students and all stakeholders in school education to be careful while opting for online content and coaching being offered by ed-tech companies.
The MoE, in its advisory issued on Thursday, said it has come to the notice of the department of school education that some ed-tech companies are luring parents in the garb of offering free services and getting electronic fund transfer (EFT) mandates signed or auto-debit option activated. According to the advisory, the decision to opt for such services has to be well considered by following several dos and don'ts and offers of free services must be carefully evaluated.
The ministry has suggested all stakeholders within the education ecosystem to — avoid using the automatic debit option for payment of subscription fee; read the terms and conditions thoroughly before acknowledging the acceptance of learning software/device as the person's IP address and/or personal data may be tracked; avoid asking for a tax invoice statement for purchase of educational devices loaded with contents/app purchases/pendrive learning; do a detailed background check of the ed-tech company; verify the quality of content provided by ed-tech companies and make sure that it is in line with the syllabus; and ensure the study material is easily comprehensible by the child, among others.
Other safety measures suggested include activating parental controls and safety features on the device or in the app or the browser as it helps restrict access to certain content and limit spending on app purchases and help the child understand that some features in education apps are used to encourage more spending.
Parents must go through the child safety guidelines mentioned in the PRAGYATA guidelines of the ministry of education before using any ed-tech platform, the advisory said.
Asking parents and students not to blindly trust the advertisements of the ed-tech companies, they have also been asked not to sign up for any loans which they are unaware of. Other don'ts are not to install any mobile ed-tech applications without verifying the authenticity, avoid credit/ debit cards registration on apps for subscriptions, adding data like emails, contact numbers, card details, addresses etc. online as the data may be sold or used for later scam attacks and not to share any personal videos and photos, among others.
The ministry has also asked stakeholders not to trust the "success stories" shared by the ed-tech companies without proper checking and not to share bank account details and OTP number with any marketing personnel.
The advisory stated that before purchasing any content, stakeholders may also explore government initiatives. "Free e-learning contents/textbooks/ digital labs/ for all classes have been made available online ensuring quality and access for all by the ministry of education, its autonomous organisations, and all states/ UTs which may be effectively used for learning and can be accessed here (but not limited to)," it said.
FacebookTwitterLinkedinEMail