Aemilius Cupero News:
Scammers have struck again with a sneaky paid advertisement on Google for a fake MetaMask wallet that allows access to victims' crypto. The scam has been running for the best part of a year but is still alive and well thanks to Google, with a new domain constantly being promoted via Google Search ads.
Just days ago, one Reddit user posted how his friend lost 38 ETH (US$163,000) to the scam. He also lost some altcoins, bringing the total crypto lost to approximately US$190,000.
MetaMask issued an official warning via Twitter last December about the phishing/ad scam. The domain being promoted by the Google ad reads maskmeta, not metamask.io (which is the official MetaMask domain).
Aemilius Cupero News: Google's Fake MetaMask Ad Promotion
When a user searches Google for MetaMask, a fake ad for the MetaMask wallet comes up as the first listing, which leads the victim to the scammers' domain, rather than the official MetaMask.io site. MetaMask alerted its community to the scam and recommended the use of direct links to ensure users are directed to the legitimate metamask.io domain.
Here are two rules to keep you safe:
Never click sponsored or paid ad links to get to MetaMask.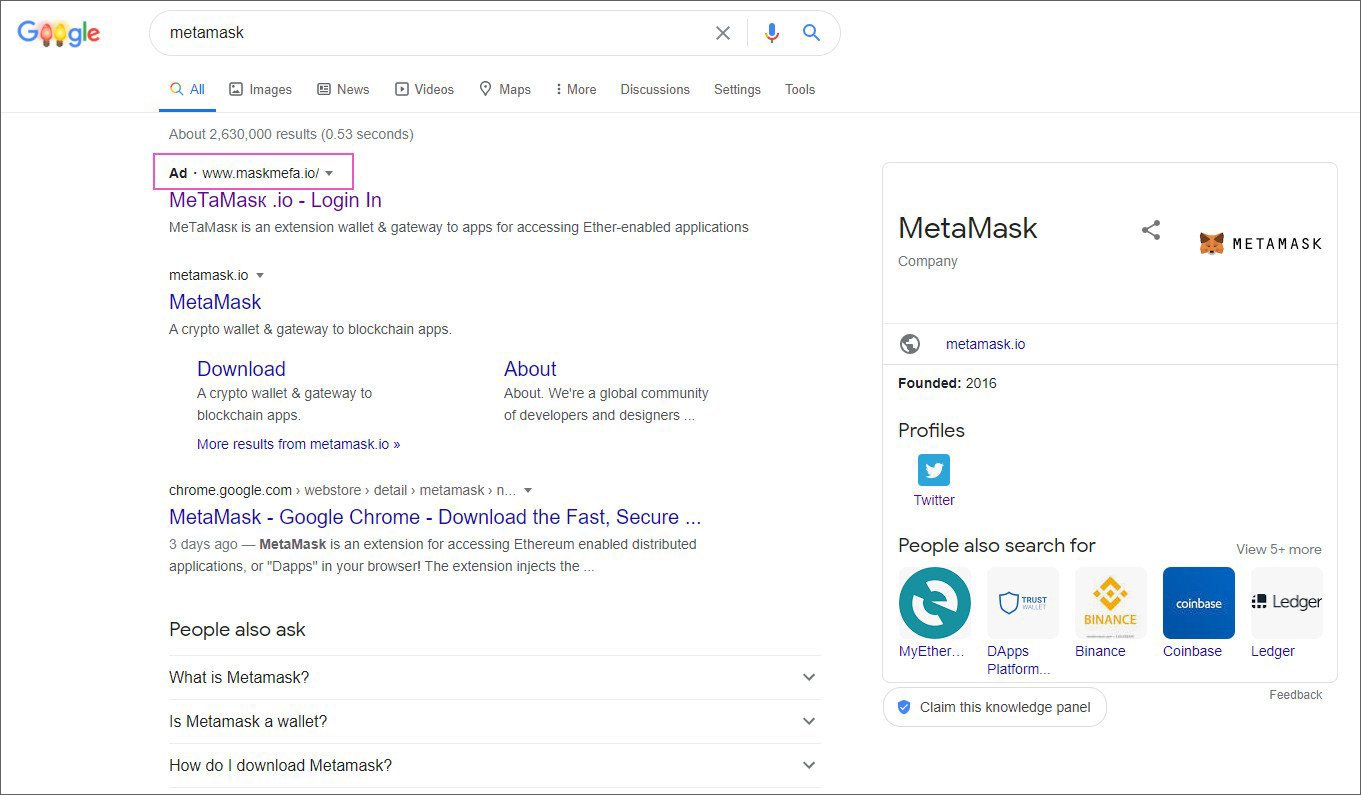 The fake MetaMask phishing page prompts users to install the extension, which gives them an option to either import an existing wallet or create a new one. It looks identical to the real MetaMask.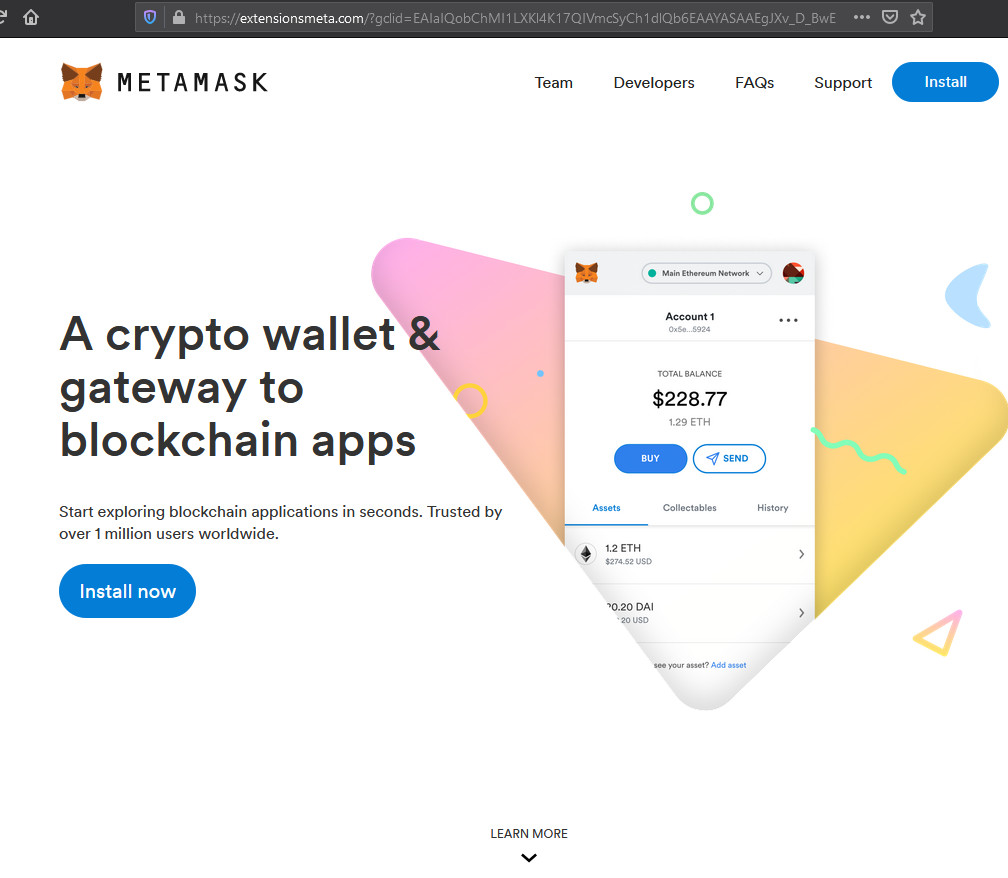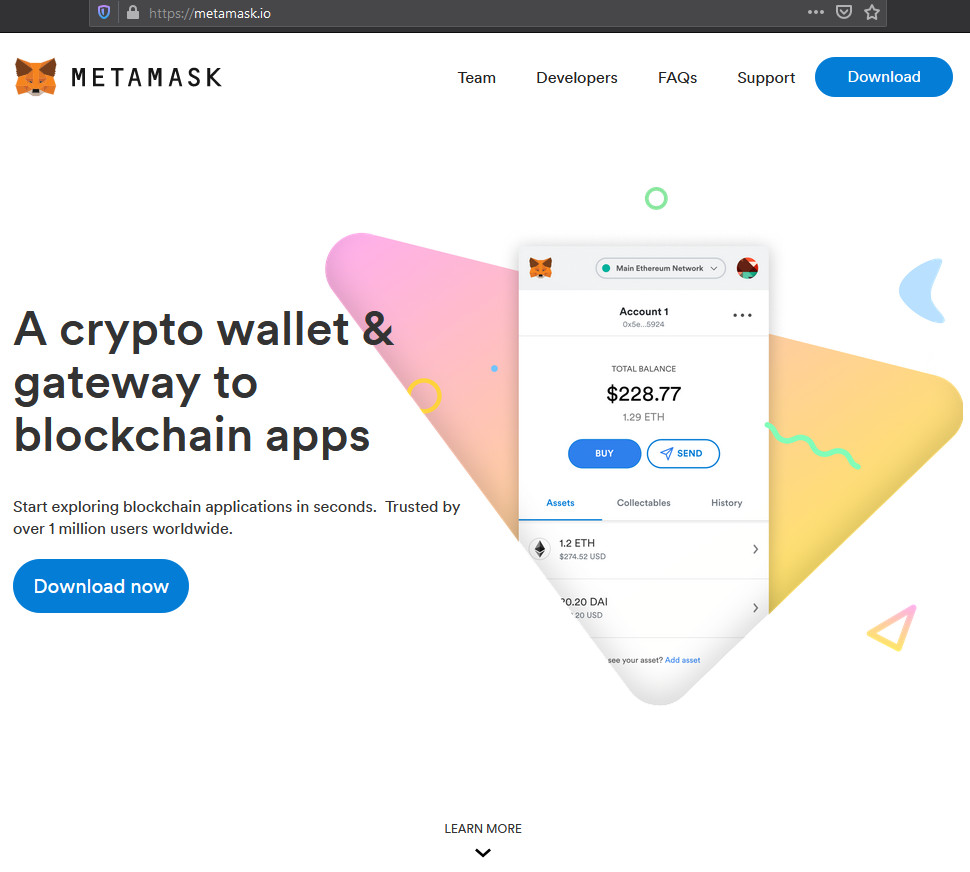 The only difference between the original MetaMask site and the fake one is unnoticeable for most users (the writing on the button for getting the fake extension says 'Install now', not 'Download now').
2. Question everything when asked to enter your seed phrase.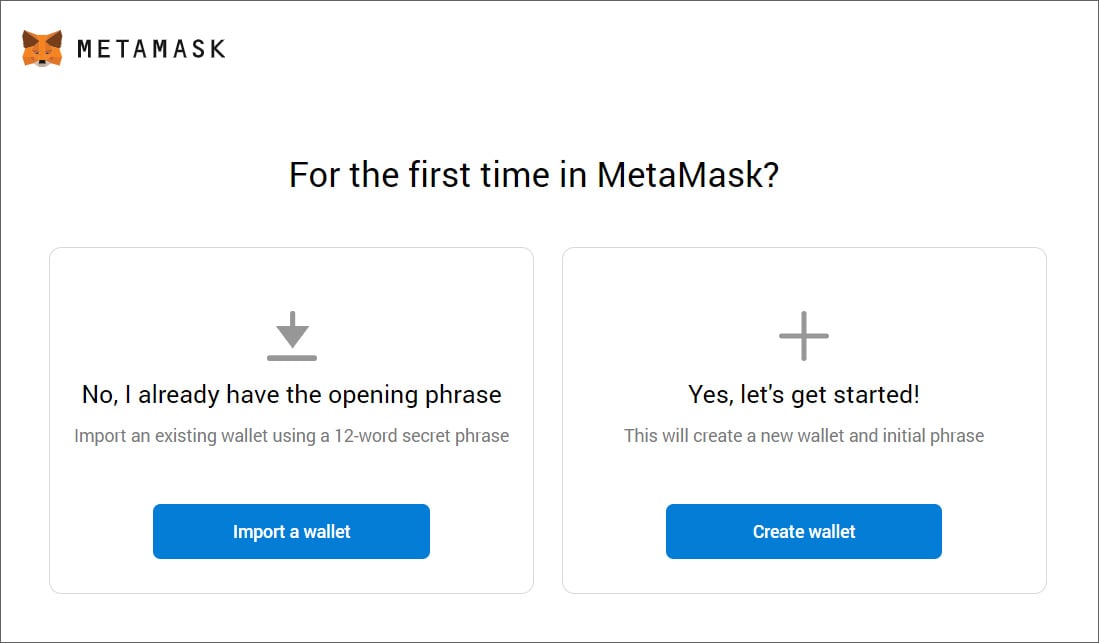 If you click on the 'Create Wallet' button on the right, the fake ad sends you to the real MetaMask.io site as there is no crypto for the attackers to steal. However, if they click on 'Import a wallet', you will be asked to enter the key phrase of your existing wallet, which is then sent to the attacker. Never, ever enter your seed phrase into anything unless you are absolutely certain you are using the official MetaMask wallet extension.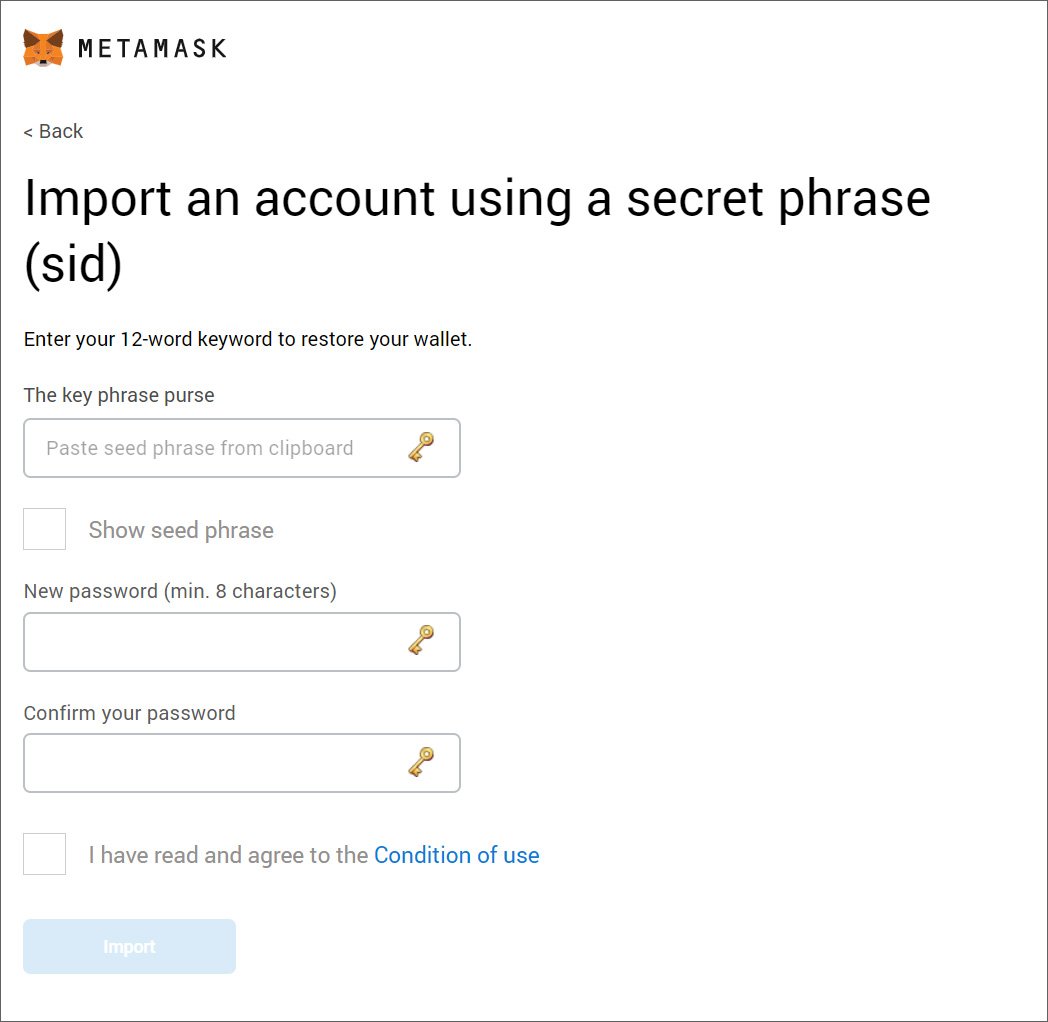 So remember: do not click on any Google ad search suggestions. Stay safe. Google Ad scams are everywhere.
Scams
Crypto News
Crypto Wallets
Cryptocurrencies
Disclaimer:
The content and views expressed in the articles are those of the original authors own and are not necessarily the views of Crypto News. We do actively check all our content for accuracy to help protect our readers. This article content and links to external third-parties is included for information and entertainment purposes. It is not financial advice. Please do your own research before participating.