Aemilius Cupero News:
Mark D'Amico, the now 42-year-old man who in 2017 created a fraudulent GoFundMe page with the help of his girlfriend and a homeless veteran, pleaded guilty Monday in federal court, the Associated Press reported.
The trio's story in 2017 was that homeless veteran Johnny Bobbitt Jr. gave D'Amico's then-girlfriend Katelyn McClure his last $20 to pay for gas and McClure and D'Amico wanted to return the favor by creating a GoFundMe to help Bobbitt get an apartment and cover other expenses like getting his own car. The online fundraising campaign went viral on social media and raised over $400,000.
However, authorities began to investigate the couple after Bobbitt filed a lawsuit, alleging that he never received any of the money.
According to NBC News, prosecutors said in 2018 when charges were filed that they had uncovered over 60,000 text messages between McClure and D'Amico relating to their financial struggles before they came up with the idea for the scam. After receiving the wave of donations, the couple allegedly took vacations to Las Vegas and New Jersey to gamble at casinos and purchased luxury items like a BMW, high-end clothes and accessories.
The fundraiser, which brought the couple over $400,000 from over 14,000 donors over the course of a month, eventually saw all donations returned by GoFundMe once the trio was charged with faking the campaign.
According to prosecutors, Bobbitt and McClure both said after the group was charged that D'Amico was the one who came up with the scheme sometime after they met outside a casino in Philadelphia in Oct. 2017.
For more reporting from the Associated Press, see below.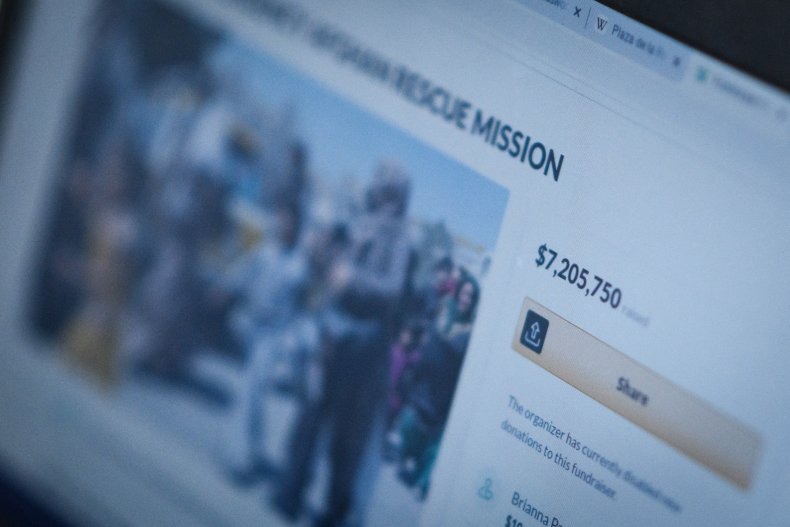 D'Amico pleaded guilty before U.S. District Judge Noel Hillman in Camden, New Jersey, to one count of conspiracy to commit wire fraud. An indictment unsealed in January 2020 charged D'Amico with a total of 16 counts of conspiracy, wire fraud and money laundering.
D'Amico had already pleaded guilty to charges in state court last year. McClure and Bobbitt previously pleaded guilty to state and federal charges. Bobbitt was sentenced to five years' probation on state charges in 2019. Both are scheduled to be sentenced on the federal charges in early 2022.
D'Amico is scheduled to be sentenced in March. A message seeking comment was left with his attorney Monday.